FlexBlow launches world's first integrated blowing, inspection & palletizing machine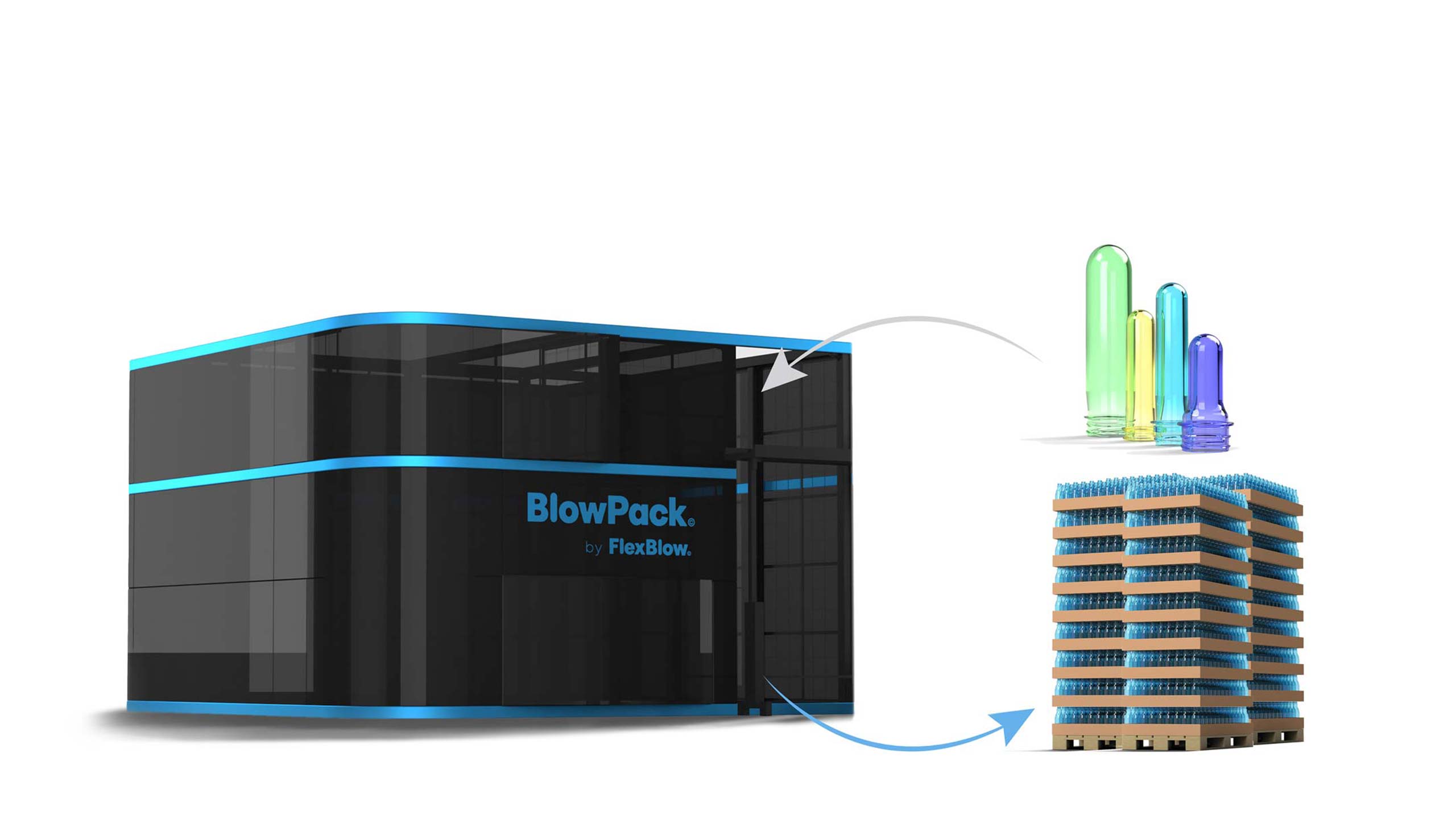 FlexBlow introduces a packaging industry game-changer – BlowPack, a turn-key solution for complete manufacturing automation from preforms to palletized containers.
This ground-breaking patented innovation integrates blowing, quality control, and packing into one system.
"Load the preforms in the morning and collect strapped pallets of containers in the evening – with BlowPack, we took automation by a leap forward", – claims Gintautas Maksvytis, CEO of FlexBlow.
To top that, the first-of-its-kind machine integrates patented auto quality control innovations to assure that 100 % of containers are inspected, and even a single unqualified bottle is removed from the system before palletizing stage.
FlexBlow, the manufacturer of the world's most flexible stretch blow molding machines, also retains its dedication to flexibility with BlowPack. It can produce, inspect and palletize containers up to 6 L, standard blowing and hot-fill processes can be available on the same machine, and complete changeover takes just half an hour.
BlowPack is also the most compact end-to-end blowing, inspection, and palletizing system in the industry. It takes only half of the floor space compared to the traditional layout.
FlexBlow invites packaging industry businesses to see BlowPack live in Lithuania till the end of K 2022.
More information: flexblow.com/blowpack