FlexBlow invests in Industry 4.0 systems, plant expansion to optimize hybrid stretch blowmold machine production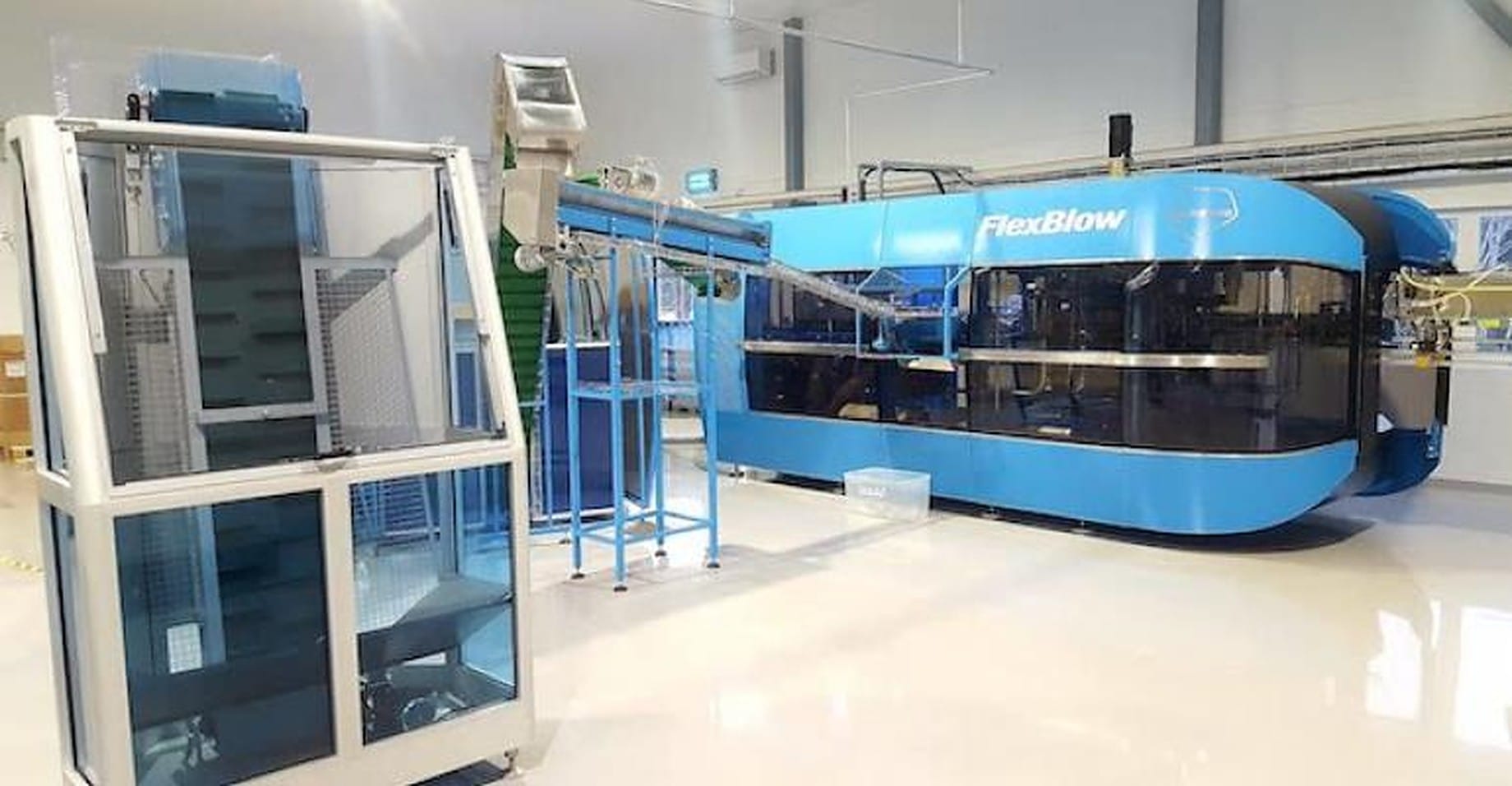 FlexBlow, a family-owned company founded in 1994 specializing in PET stretch blow molding technology, is adding a new 3,500-square-meter manufacturing facility to its 10,000-square-meter site in Kretinga, Lithuania. The company is not only expanding capacity but also improving its stretch blow mold (SBM) machine capabilities.
Shrinking PET bottle production batches combined with increasing demand for in-house production flexibility led FlexBlow to focus on continuous technology improvement to meet customer needs.
Today, the FlexBlow series enjoys a reputation for versatility in two-stage PET SBM machines, which has increased demand, according to the company. FlexBlow's new site is set to transform the company's processes and operations by introducing a complete manufacturing environment that operates based on real-time data collection and localization.
To achieve this, FlexBlow will optimize processes by combining relevant physical and digital technologies, including intelligent robot units programmed to make decisions based on real-time data collected from the production floor. The new site will include a dedicated testing laboratory and 3D printers for both plastic and metal components; the working environment will be designed to foster employee motivation and engagement. Production is set to begin as soon as July 2019.
The company's decision to begin manufacturing the new eight-cavity FlexBlow8 hybrid system for increased production capacity also meant moving away from the constraints of outside suppliers and expanding in-house manufacturing capabilities. FlexBlow is aiming for self-sufficiency in the fabrication of all necessary metal parts.
The new FlexBlow8 Hybrid SBM machine makes bottles in sizes from 10 ml to 1.5 L with neck finishes from 18 to 38 mm.
FlexBlow's current off-site large-scale metal parts manufacturing site is equipped with high-precision five-axis Hyundai milling machines; two-ton, 360° overhead cranes; a large-scale sheet metal plasma bending machine; and a large equipment paint spray booth.
Flexblow said that it will pursue continued success by adopting advanced digital technologies while continuing to draw from its knowledge, expertise, and understanding of the packaging market.